Capacitive 6-axis force sensor (200N) moment rating enhanced type
Capacitive 6-Axis Force Sensor
(Rated load:Fx,Fy,Fz:200N Mx,My,Mz:20Nm)
WEF-6A200-20-RCD-B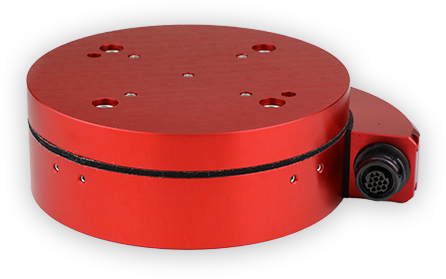 Features1
Significant improvement in rated moment ratio
Although the conventional force sensor of the rated load 200N type would be 4Nm in moment, due to the improvement in internal structure,
the sensor is easier to handle with the balance between translational force and moment improved significantly as Mx, My and Mz are 20Nm, while Fx, Fy and Fz are the same as 200N.
Features2
Increased reliability
Adopts time-proven capacitive method;
stopper rigidity improved, a connector case mounted to prevent the connector from being damaged, and further packing provided on the mounting surface to increase water resistance.
Features3
Sensor thickness the same as 200N(WEF-6A200-4-RCD-B etc.)
Although the 1000N type force sensor would be φ90 × H40mm, the new product is φ90 × H32.5mm, maintaining a sensor thickness the same as the conventional 200N type.
Applications
• Force control of industrial robots, precision fitting, deburring, pushing force inspection, grinding work, etc.
• Operating portion of assist devices
• Processing control of machine tools
• Operating portion of skill assistant equipment
Spec
Model
Model:WEF-6A200-20-RCD-B
MIN
TYP
MAX
Unit
Rated loads
Fx,Fy,Fz
-
±200
-
N
Mx,My,Mz
-
±20
-
Nm
Linearity
-
-
3
%FS
Hysteresis
-
3
%FS
Cross-axis sensitivity
-5
-
+5
%FS
Zero-point temperature characteristics
-0.2
-
+0.2
%FS/℃
Output form
RS422
Outer dimensions
φ90×H32.5
mm
Current consumption

280mA or less (5V)

80mA or less (24V)

Weight
Approx 550
g
Ingress Protection code
IP65